Balls Channel focuses on premium sports television and features the biggest sporting events in the world. It is the official Philippine TV carrier of the FIFA World Cup among it's other notable programs: UFC, UEFA Champions League, European Tour (golf), FIVB Volleyball, ATP & the US Open (Tennis).
The Acid House was recently commissioned for the re-imaging of the on-air look and the creation of a new channel ident. The client wanted something that addresses the 6 pillars of the channel: Soccer, Mixed Martial Arts, Basketball, Golf, Tennis & Volleyball.
Some screenshots of the channel packages. The ball on the templates changes depending on the sport featured.
Here are some of the frames that we presented in our very first pitch for the project. Right from the start we knew what we wanted visually and how we wanted it to look. The approach was tweaked conceptually as we went on, but we are glad the client stuck with this initial proposal.
Here now is the working board that we have from the 60s ID.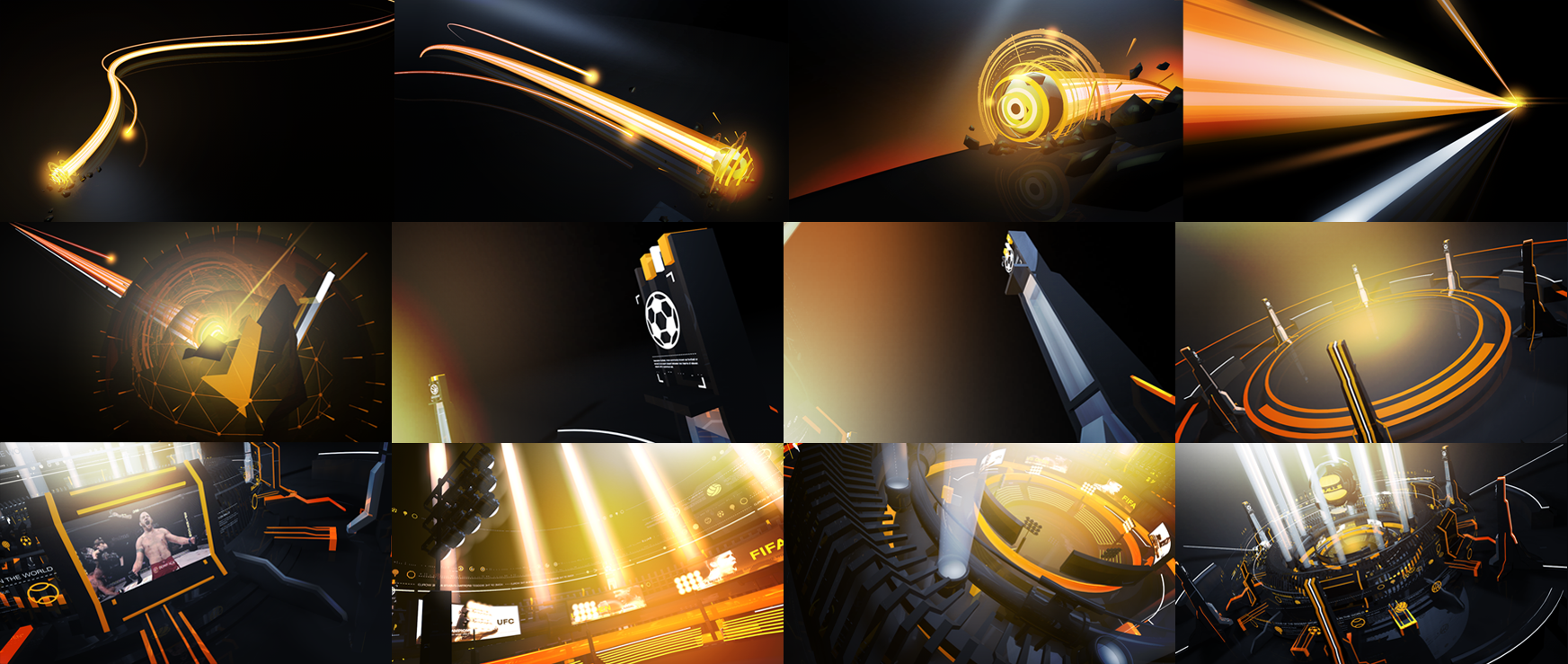 Here's the 60s ID once again. Enjoy!
Client: Balls Channel / ABS-CBN
Direction: The Acid House
Design: Ivan Despi
Animators: Michael Muya, Dale Dellosa & Ivan Despi
Compositing: Ivan Despi & Michael Muya
Music: Reev Robledo
Released July 2014