​​​​​​​
#Halalan360 is a 360-degree fully-animated video that serves as a tool to educate first-time voters. We have placed 15 violations of the election code in the environment and it's up to the viewer to identify these scenes.
It's like a classic game of Finders Keepers on steroids, since you have a 360-degree animated environment to scan.
Our studio made this as an advocacy initiative on our part and it's geared towards younger voters, which now comprises a significant chunk of the voting population marching into the polls last May 09, 2016.
Check it out on Facebook (if 360 doesn't work, pls update your FB app): HALALAN 360 on FB
CONCEPT ART for environment & characters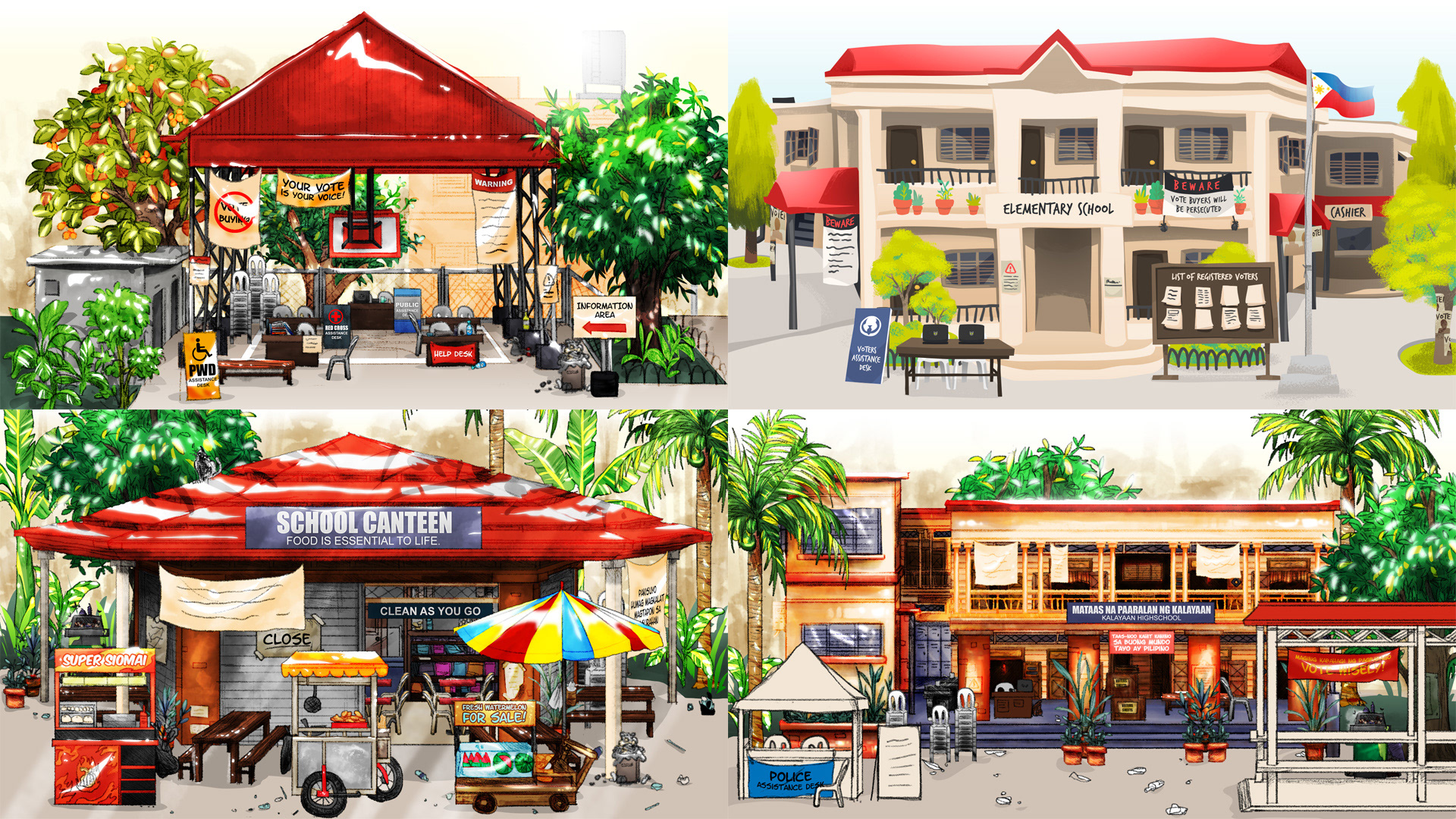 Also, as far as we know it's the first 360-degree

fully-animated

 video in the Philippines :) (but if anyone else holds that title, kindly let us know!)
Check out a few of the characters & scenes we designed and illustrated. The scene about violations are based on the actual list of violations you can find in the election code.
Eventually, we did reveal the correct answers via Instagram. We posted the scene violations separately with copy so that these posts will help educating the participants in what to watch out for when they get out to vote.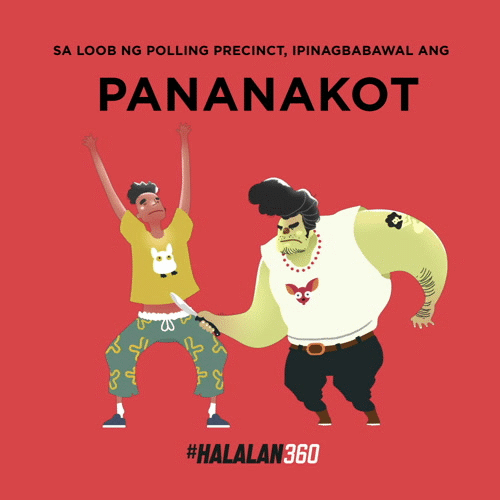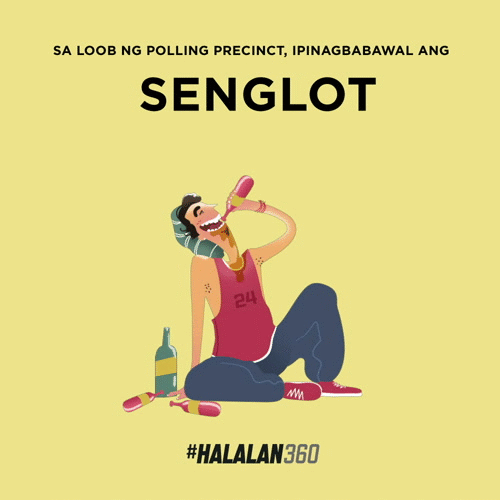 An advocacy initiative for voter education by Acid House
Concept & Direction: Acid House
2D Character design: Gerone Perez & Jo Gregorio
2D environment concept art: Jo Gregorio
Animation: Gerone Perez, Jo Gregorio & JC Revilloza
3D environment: Ivan Despi