To celebrate a decade of being on-air, JackTV asked us to work on a reimaging that shows how mature they've become and how silly they still are. Our design approach was to combine contrasting elements of straight-up geometric shapes with outrageous 2D illustrations.
First, we developed 2 separate illustrations.
One is a rigid, isometric illustration that symbolizes the maturity
that the channel gained 
throughout the years.
The other is an organic graffiti piece that represents
how silly and playful the channel still is, after all these years.
Then we merged the 2 art styles.
We used the resulting piece as the main artwork that will guide
how the rest of the channel will look.
From there, we further developed the main artwork to retool it for the channel packaging. The idea is to develop the geometric illustrations into 3D model that we can animate, and have the 2D graffiti elements to play around these rigid structures through back-to-basics, hand-drawn animation.
Here are some of the on-air channel templates that we designed & executed for JackTV.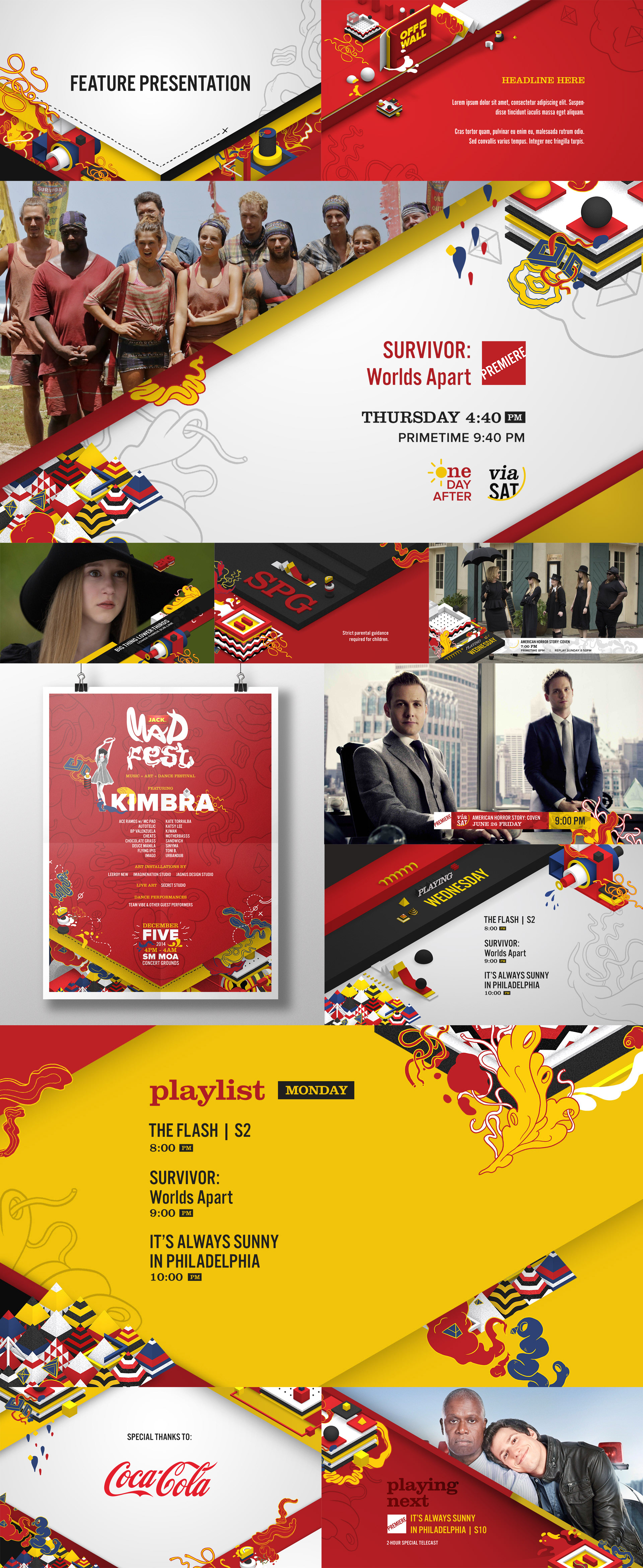 We were also asked to design short bumpers for 5 of their programs: Hype, Off the Wall, Preview, The Big Thing  & Handpicked
This is the 60s ID the we worked on for them.
So there you have it, hope you enjoyed looking through our recent work! Thank you!
Client: JackTV
Channel Head: Cesar Emaas
Creative Head: Jhun Lacambra
Video director: Joel Bohol
Production House: Big Boy Productions
Editing & grading: Blackburst
Mograph & composite: The Acid House
Music: Big Boy Productions

The Acid House
Design: Gerone Perez & Jo Emil Gregorio
3D & composite: Ivan Despi
Rotoscoping & camera tracking: Santelmo
3D animation for templates: Michael Muya
2D animation: Gerone, Jo & Ivan
July 2015