MTV was about to broadcast their annual Music Evolution event in Manila and they wanted to create an on-air look that matches the branding they created for the event. We were approached by Critica SG to take on this project.
We were provided with materials for their posters & print materials and was tasked to flesh it out and bring it to life.
MTV actually have a 2D version of the animation done in-house. However they wanted more depth to the finish and more range in the camera movement. This is the reason why we opted to recreate the 2D assets in 3D. 
You can see below how we developed the existing materials and created turnarounds for them as a reference for 3D modeling.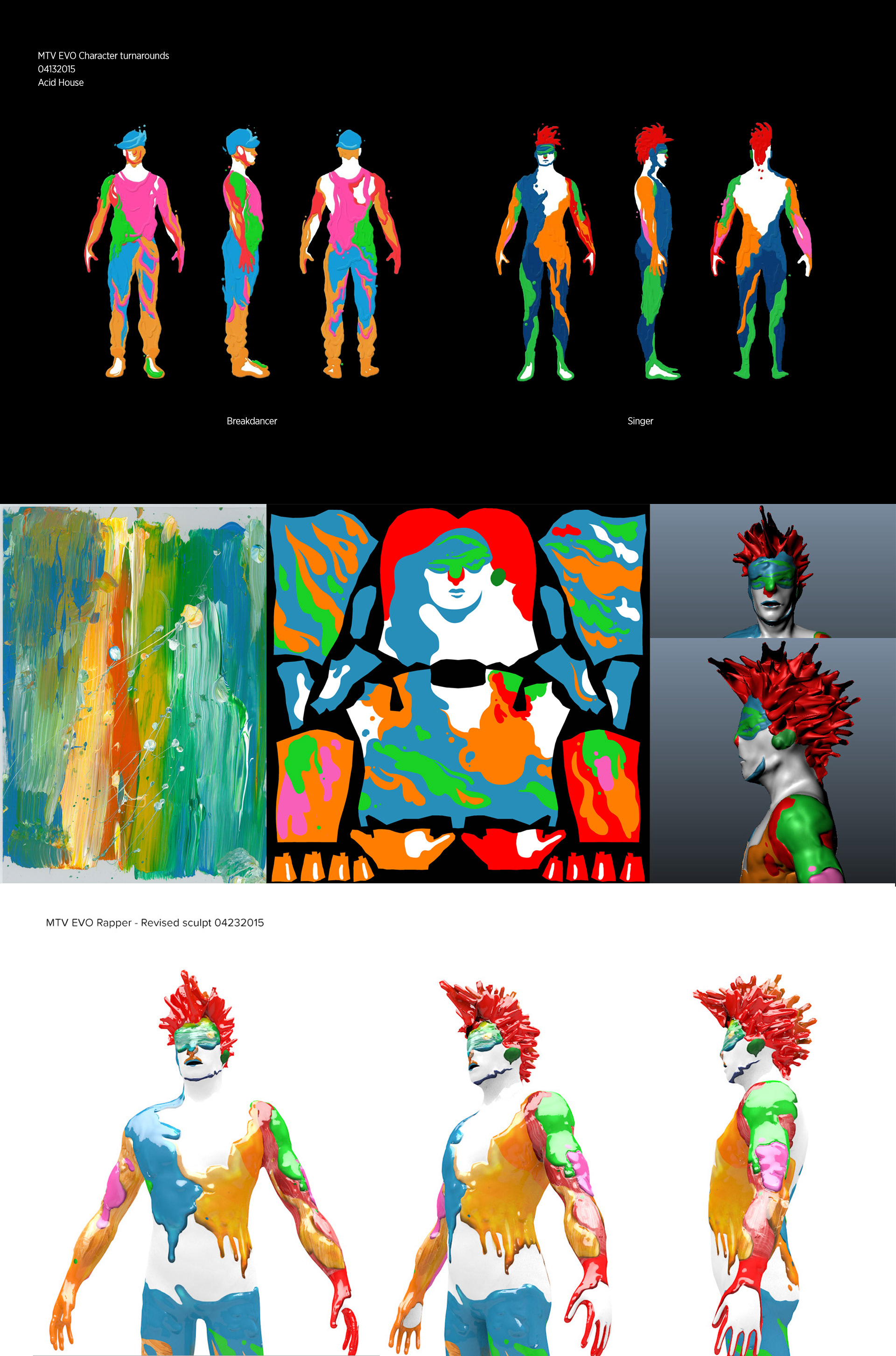 Initially, we had these glossy paint finish with thick volume at the edges where the different colors meet (but not mix). It looked cool considering that the 2D rapper looks really fleshed out, but the whole glossy 3D look felt dated. We decided to drop this look and go for a more 2D finish.
Check out some of the frames below so you can see how the final look turned out. It was a combination of flat finishes with the original paint texture used to create the print assets.
Here's the opener again! :) Hope you like it